Webcams
In this page you can view the latest still photos from the various webcams around the resort, on the Zermatt mountains, the village of Zermatt and Cervinia & Valtournenche in Italy.
Zermatt Mountains
Webcams and latest stills from the mountains around Zermatt.
Findeln
(2,050m)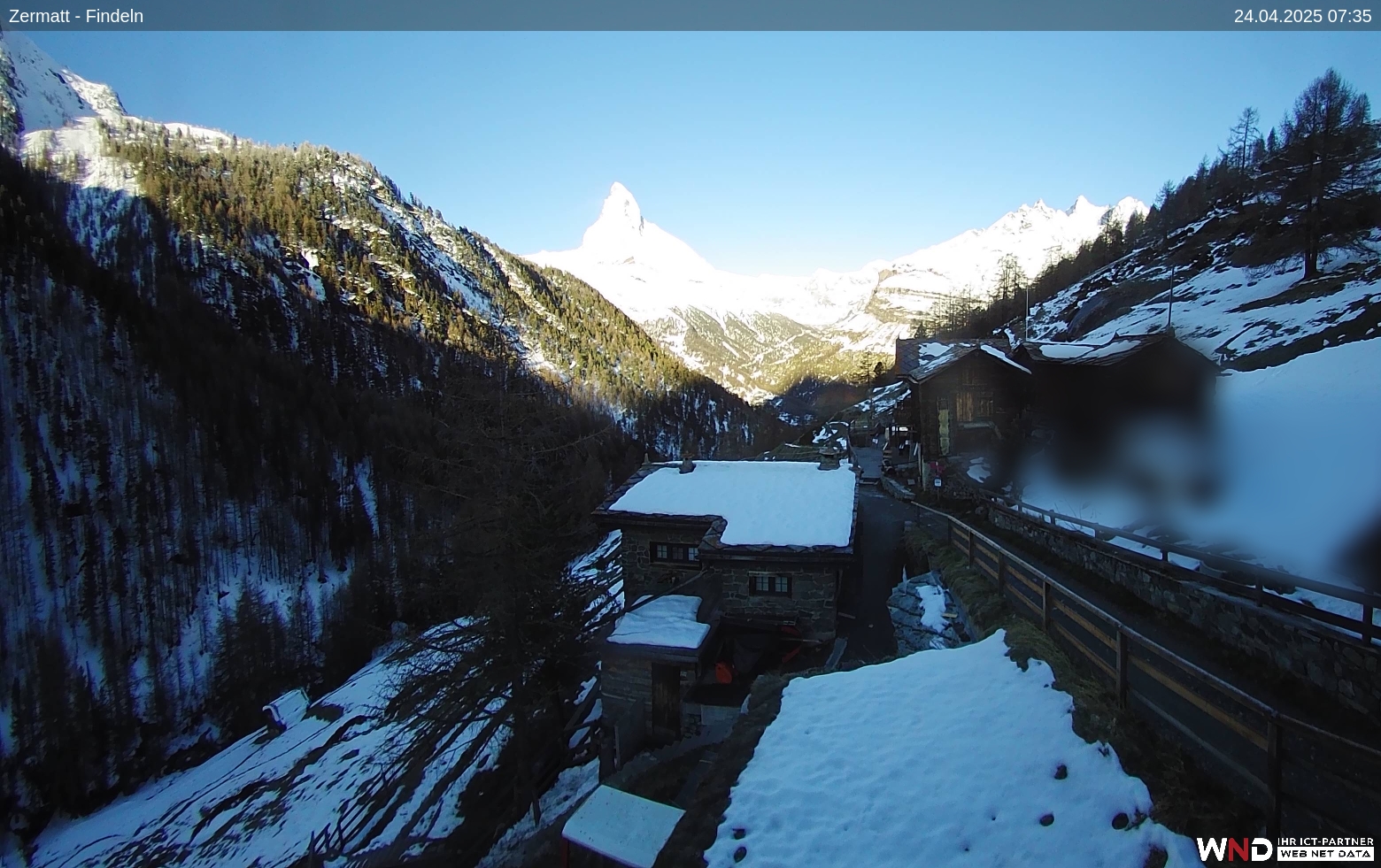 Fluhalp
(2,606m)
Zermatt
Webcams and latest stills from the village of Zermatt.
Edelweiss
Brückezumsteg
Cervinia / Valtournenche (Italy)
Webcams and latest stills from the Italian side of the resort.
Cime Bianche
(2,812 m)
Salette
(2,245m)
Weather
Check the following links to get information on current Zermatt weather, regional weather forecats, snow conditions and ski runs status for Matterhorn Ski Paradise.
5 day precipitation forecast
This is a 5 day model showing the projected evolution of the weather of the period.
Wetterstationen KM
View a pictogram showing the weather over the next 4 days at the Klein Matterhorn top lift station.
Please get in touch and we will be happy to assist you with more information about the resort and skiing in Zermatt. As a Zermatt specialist, we have a knowledgeable and experienced bookings team ready to help you with all the details needed to make the best choice of accommodation in Zermatt.